CMHRR Staff
Matt Kuntz, JD
Director
Matt Kuntz was born and raised in Helena, Montana. Matt received his bachelor's degree from West Point and his law degree from the University of Oregon. Matt served as in infantry officer in the Army and was recognized as Distinguished Member of the Thirty Fifth Regiment for his service. Matt was practicing corporate law in Helena when his step-brother, a Montana National Guardsmen who suffered from post traumatic stress disorder, committed suicide. Spurred on by his step-brother's death, Matt began advocating for effective screening and treatment of post traumatic stress injuries of our returning service members. Senate Bill 711 was the culmination of these efforts. It required multiple, face-to-face mental health screenings throughout America's fighting force. Senator Ted Kennedy attached the bill to the Defense Authorization Act of 2010 and was signed into law on October 8, 2009.

In June of 2008, Matt took on the role of the National Alliance on Mental Illness for Montana's (NAMI Montana's) Executive Director in order to support, educate, and advocate for all Montanans suffering from serious mental illness and their families. Matt's advocacy efforts on behalf of Montana's service members and their families were documented in the book, Faces of Combat: PTSD & TBI by Eric Newhouse. Matt was recognized by President Obama in his inauguration festivities as one of eighteen Ordinary Americans Who Have Made An Extraordinary Difference. Matt was also recognized as an Everyday All-Star by People Magazine and Major League Baseball.

Matt has helped lead the charge on a number of successful state advocacy efforts to establish mental health peer services in Montana, develop children's mental health crisis beds, prevent the incarceration of offenders with serious mental illness, etc. Matt was also instrumental in the development of the Center for Mental Health Research and Recovery (CMHRR) at Montana State University. In August of 2018, Matt became the Interim Director of the CMHRR.
Contact: matt.kuntz@montana.edu Phone: 406-994-1601
Ruth Striegel Weissman, PhD
Deputy Director

Dr. Weissman is a Professor Emerita of Psychology at Wesleyan University, Middletown CT. She served as Wesleyan University's Vice-President for Academic Affairs and Provost from July, 2013 to August 15, 2015. Dr. Weissman has served on the board of directors of the Livingston Healthcare Foundation. Dr. Weissman also held a research staff position in the Department of Psychology at Yale University and a clinical staff position at Rothaarklinik in Bad Berleburg, Germany. She earned a Diploma in Psychology from the Eberhard-Karls-Universität of Tübingen, Germany and a PhD in Clinical Psychology from the University of South Carolina, Columbia, SC. Dr. Weissman completed a clinical internship at Bellevue Hospital/New York University in New York, NY. Ruth Striegel Weissman, PhD, is a clinical psychologist with research expertise in eating and weight disorders. Her scholarship focuses on reducing the burden of suffering associated with eating and weight problems. Her projects have included work on defining and classifying eating disorders, treatment outcome studies, and research of health services utilization and costs related to obesity, binge eating, and eating disorders.
Dr. Weissman is currently the Editor-in-Chief of the International Journal of Eating Disorders (Wiley & Sons).
Dr. Weissman's contributions to research and teaching have been recognized with awards including the Academy for Eating Disorders Leadership Award for Research; the Research Award of the Coalition for Eating Disorders Research, Policy, and Action; the New England Psychological Association's Distinguished Contribution Award; and the Mentoring Award by the Section on Clinical Psychological of Women of the Clinical Psychology Division of the American Psychological Association. She is the past president of the Academy for Eating Disorders, and past president of the Eating Disorders Research Society.
Her current scholarship focuses on the efficiency of teaching behavior change principles to youth and young adults for enhancing physical and emotional well-being.
Phone: 406-994-1603
Kelley Edwards, MS Ed
Program Manager
Kelley Edwards was born in Bozeman, MT and later moved to Denton, a small town in Central Montana, where she graduated from high school in 2000. Kelley attended Rocky Mountain College to play women's basketball (and go to school too!) and graduated with bachelor's degrees in history secondary education and psychology. She began her teaching career in Portland, Oregon but moved back to Denton for her first social studies job. She moved to Helena in 2008 and began working at Helena High School. Kelley taught a wide array of classes to diverse learners ranging from students enrolled in remedial, regular and advanced placement social studies courses, to designing and implementing the district's dropout prevention program. She also served as building learning coordinator and instructional coach at the middle school level. In 2013 she received her Master's in Education, with emphasis on adolescent literacy. In addition, she coached volleyball and basketball and volunteered her time as an adviser for several youth programs, including Key Club, Mentoring Teens Against Drugs (MTAD), and Link Crew Kelley was recipient the Helena Education Foundation Distinguished Educator Award in 2012, 2014, 2015, 2016, and 2017.
In the summer of 2018, Kelley relocated to Bozeman, MT with her family and began working for the Center for Mental Health Research and Recovery as the Program Manager for YAM.
Contact: kelley.edwards@montana.edu Phone: 406-994-1606
CMHRR Affiliated Faculty
Sandra Bailey, PhD, CFLE
Professor & Family & Human Development Specialist
Extension FCS State Program Leader, Montana State University
Research Interests
Dr. Bailey is a nationally recognized Professor and Extension Specialist in Family and Human Development with MSU Extension. She brings over 15 years of experience working with Extension and outreach on issues related to children and families. She focuses on parenting in nontraditional family structures, family interactions, and individual and family stress. Recently, the MSU Family and Human Development Extension, led by Dr. Bailey, joined with the MSU CMHRR to implement extensive mental health literacy and suicide prevention programming throughout Montana. MSU Extension has more than 100 years of history working with individuals and families in 56 counties across Montana. MSU Extension Agents and Specialists continually plan programming based on the emerging needs of constituents. Mental health and suicide has become an issue that is of utmost concern across the state. Improved mental health knowledge will allow Extension faculty to more effectively engage stakeholders and residents about mental health issues.
Website: http://www.montana.edu/hhd/facultyandstaff/sbailey.html
Brandon Scott, PhD
Assistant Professor, Department of Psychology, Montana State University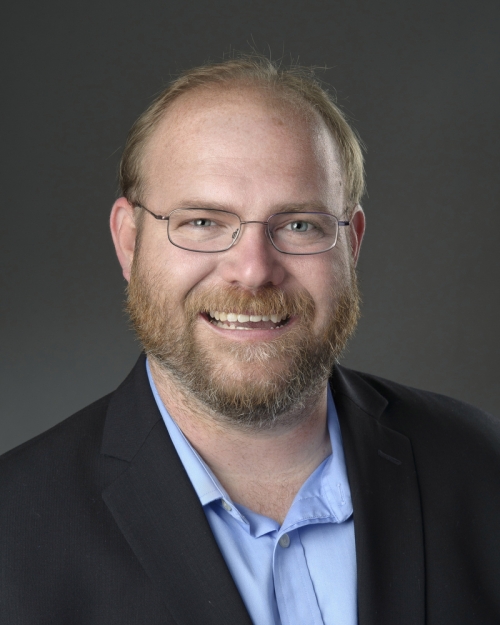 Research Interests
Dr. Scott's research examines and separates the relations between anxiety and emotional regulation in youth on a multi-level analysis, including psychosocially and physiologically. His research questions aim to explore the ways the relationship changes over childhood and adolescent development, how different individual and environmental factors influence the relation, and how emotion regulation mechanisms related to anxiety affect health outcomes.
Website: http://www.montana.edu/psychology/directory/1812074/brandon-scott
John Greist, MD
Professor of Psychiatry - Emeritus, University of Wisconsin, School of Medicine and Public Health, Madison, WI
Distinguished Senior Scientist, Madison Institute of Medicine, Madison, WI
CEO, Healthcare Technology Systems, Madison, WI
Affiliate Professor, Department of Cell Biology and Neuroscience, Montana State University
Research Interests
Dr. Greist, a clinical research psychiatrist, has spent decades at the forefront of research studying anxiety and mood disorders, psychopharmacology, behavior therapy, and clinical applications of computing. He is a Co-Founder of Epic Systems, the most widely used electronic health record system in the USA, and the Lithium, Bipolar, and Obsessive Compulsive Information Centers, computer-based psychiatric information systems for care providers and patients. In addition to more than 300 articles in professional journals and book chapters, he has co-authored books such as the Lithium Encyclopedia for Clinical Practice, Depression and Its Treatment, and a variety of patient booklets in the Madison Institute of Medicine's Guide Series. His research interests continue to be providing state-of-the-art computer-based assessments and therapies for mental illnesses, consulting in his areas of expertise, and advancing access to mental health information to patients and their families.
Contact: jgreist@healthtechsys.com
Frances Lefcort, PhD
Professor, Department of Cell Biology and Neuroscience, Montana State University
Research Interests
Dr. Lefcort is working to understand the cellular and molecular mechanisms that drive the formation of the nervous system, and how disruptions in these pathways can lead to neural developmental disorders. The major focus of her group's work is the human hereditary sensory and autonomic neuropathy disorder, Familial Dysautonomia (FD), using various models. FD is a fatal, developmental and progressive neurogenetic disorder and affects both the central and peripheral nervous systems. Their goal is to determine the function of the gene Ikbkap, which is mutated in the human disorder, and to identify potential therapeutics to treat the progressive visual impairment in FD.
Website: http://www.montana.edu/cbn/faculty-staff/lefcort.html
Mark Schure, PhD
Assistant Professor, Department of Health and Human Development, Montana State University
Research Interests
Dr. Schure is engaged in developing and promoting mental health interventions tailored to meet the needs of rural communities and populations at-risk for poor mental health outcomes. He specializes in community-based research and has worked in several Montana and Oregon rural communities for over a decade. Currently, he is conducting research on the effects of a digital cognitive behavior therapy program for rural Montanans. He is also developing and testing a specialized chronic illness management program that addresses mental health issues related to historical trauma among the Apsaalooke nation in Montana.

Website: http://www.montana.edu/hhd/facultyandstaff/mschure.html
Cara Palmer, PhD
Assistant Professor, Department of Psychology, Montana State University
Research Interests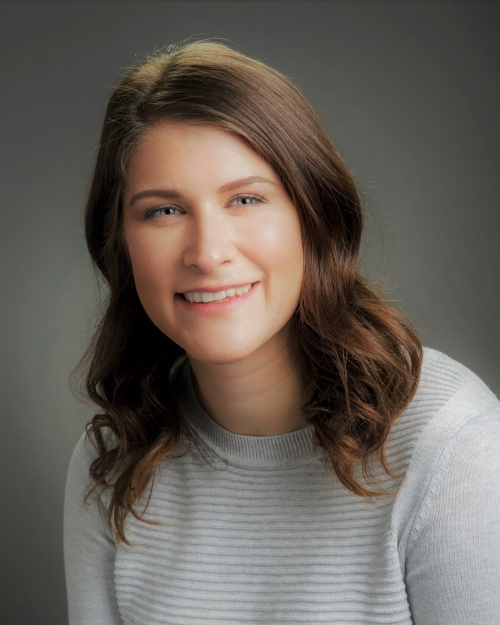 Dr. Cara Palmer is the director of the Sleep and Development Lab. Prior to coming to MSU, Dr. Palmer completed her Ph.D. in Life-Span Developmental Psychology at West Virginia University in 2014, and a postdoctoral research fellowship in Clinical Child Psychology at the University of Houston. Dr. Palmer then served as research faculty at the University of Houston within the Department of Psychology and the Texas Institute for Measurement, Evaluation, and Statistics. Dr. Palmer joined the MSU faculty as an Assistant Professor in the Department of Psychology in 2018.
Dr. Palmer's research is interdisciplinary, and incorporates methodology and theory from developmental psychology, clinical child psychology, social psychology, and behavioral sleep medicine. Research in the lab includes multiple methods to assess daytime emotional and social experiences (e.g., behavioral paradigms, psychophysiological and neural responses, ecological momentary assessment) and to assess sleep (EEG-based polysomnography, actigraphy).
Website: http://msusleeplab.org/
Indika Kahanda, PhD
Assistant Professor, Computer Science, Montana State University
Research Interests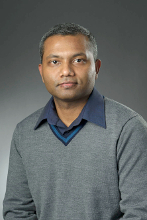 Dr. Indika Kahanda leads the MHI group at MSU as part of his bioinformatics, biomedical informatics, and medical informatics (BioMedInfo) lab at Gianforte School of Computing. MHI is the interdisciplinary area that explores the opportunities for applied state-of-the-art, informatics methods, including machine learning and natural language processing, in the context of mental health research and care. Current projects include (a) automated biocuration of scientific articles with Reseatch Domain Criteria (RDoC) using machine learning, and (b) automated generation of psychiatric case notes using natural language processing.